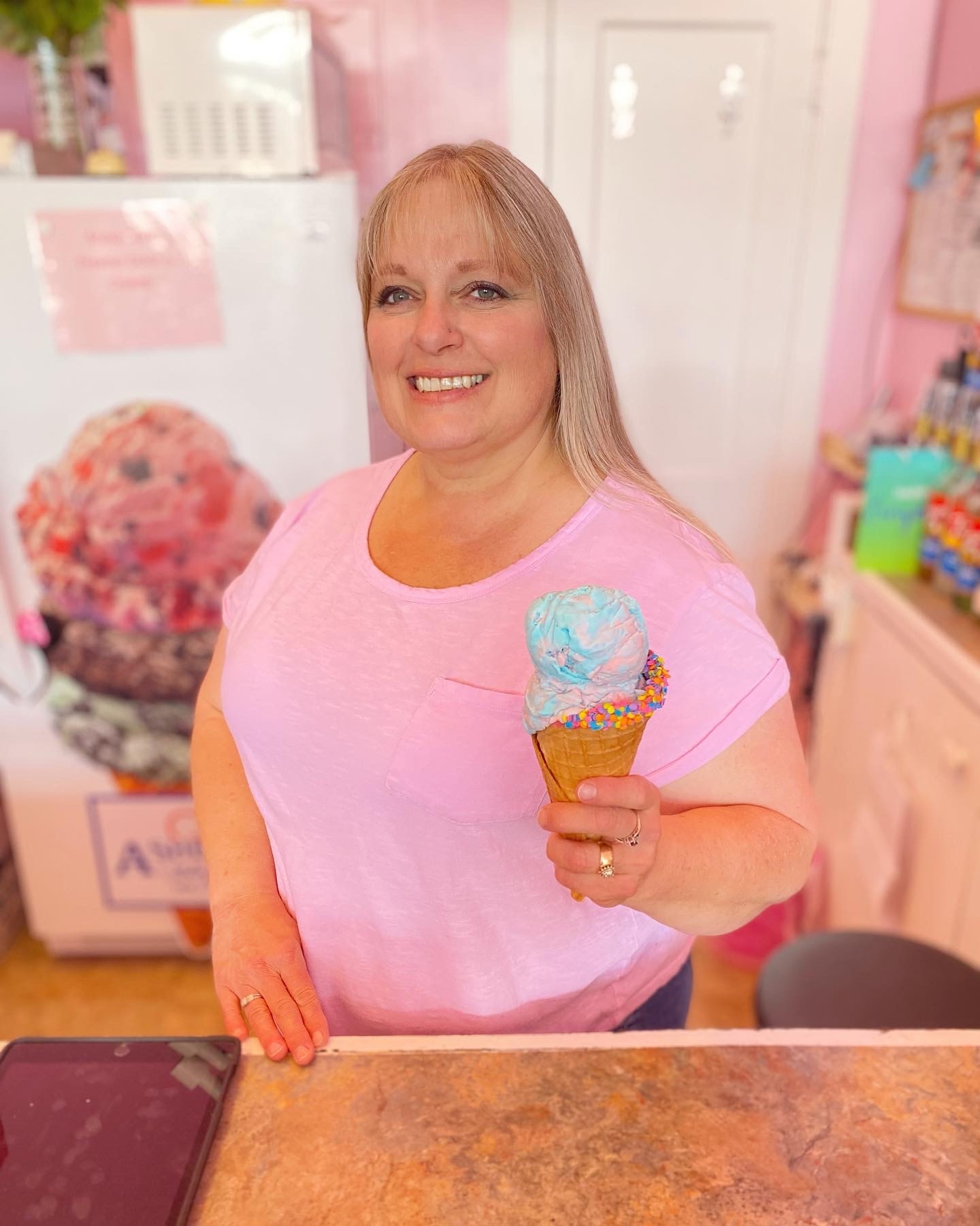 Sugar Rush opened January 6 th , 2018 by Janie Rush-Williams. A childhood dream, a family of gold, and a love for sweets; she took the chance to follow her passion. Scooping love and hearts into every cone, she gave us Sugar Rush. Janie Rush-Williams loved sweets at an early age, she would always visit the local sweet shop to share her love of root beer floats, ice cream sodas and more with her grandparents, Dub and Margie Rush. Dub and Margie are the inspiration behind Sugar Rush, they loved their family full heartedly and we love our Sugar Rush Family, Rush is a family name, so we took our family name and added Sugar.

Sugar Rush brings not only a whimsical lightness but a more classic luxurious rich taste to our lives. From the most delectable and creamy ice cream, to bringing the old retro candy back to the future. We pride ourselves in providing the best for our customers, making sure that they leave our shop happy. Our customer service, loyalty, and consistency to bring joy to every customer's face is top tier.

Sugar Rush serves only the best product, our ice cream is shipped in from Michigan from a store called Ashby Sterling. With 14%-16% butterfat, you have hardly any whipped air like most of our competitors ice cream. Whenever you lick and taste the ice cream, you're floating in a heaven of mouthwatering scrumptiousness. Our candy is shipped from all over, and we can grab our hands on some fun favorite classics: Candy Cigarettes, Giant Smarties, Necco Waffers and more. Sugar Rush is a place for the unknown, to explore your inner child, and to leave happy, since all you need is Faith, Trust and a little bit of Sugar Rush.